Meet Dr. Lewis!
Dr. Lewis is a general dentist who has particular interest in pediatric dentistry and special care dentistry. While she is part of our pediatric dental team, she also brings additional services to our community, caring for the oral health of adults with special care needs.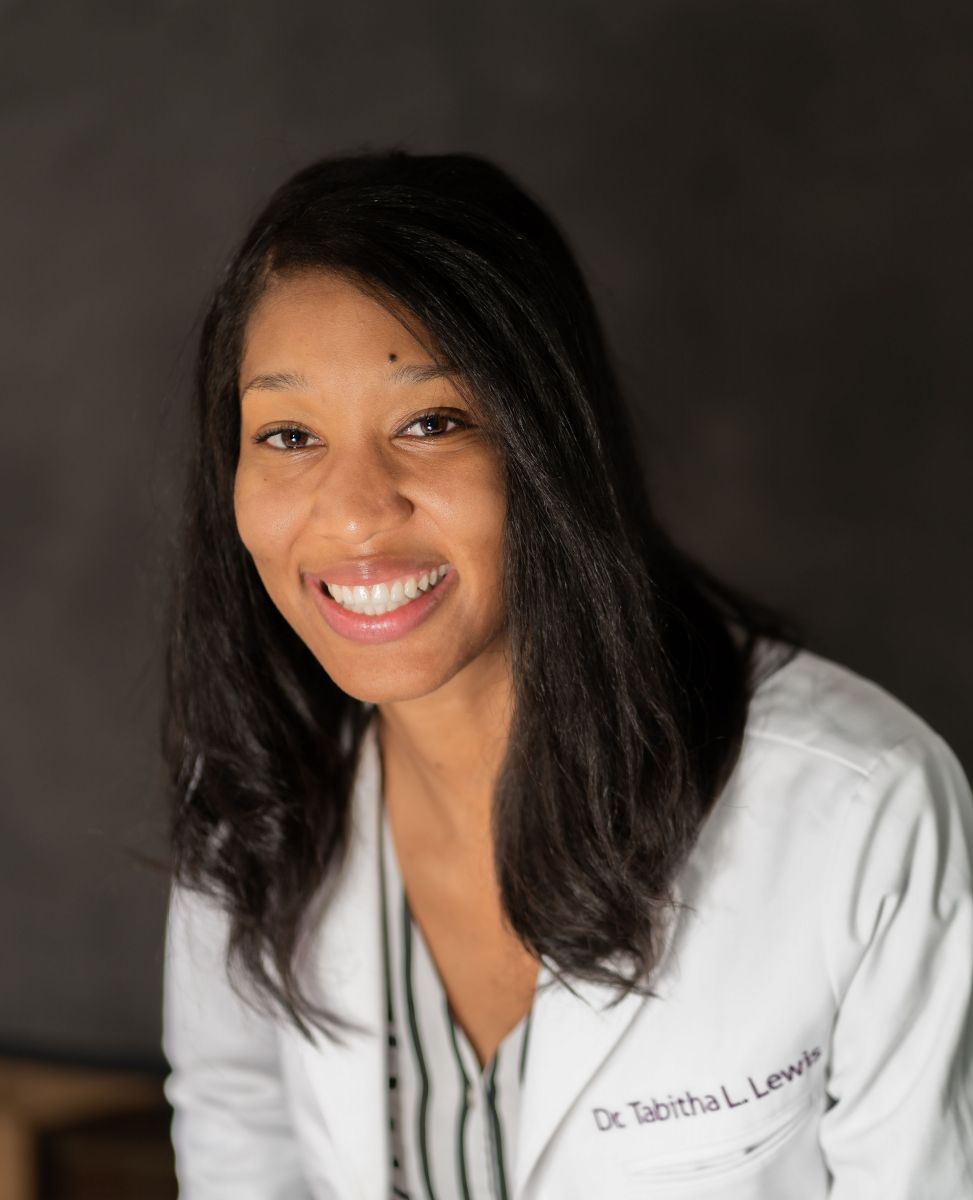 Growing up in a family that moved frequently, Dr. Lewis was able to explore and appreciate different paths early in life . Ohio, Alabama, New York, U.S Virgin Islands and Massachusetts are just a few of the places she has lived. Though moving as a child had its challenges, she believes each move led to worthwhile opportunities and treasured experiences. At the tender age of 14, Dr. Lewis's pediatric dentist planted the seed of a career in dentistry.
Witnessing her parents foster children devote their lives to uplifting others, Dr. Lewis was taught to exemplify values of gentleness, integrity, compassion, service, hope, generosity, kindness and humility.
Dr. Lewis graduated from Tufts University School of Dental Medicine in 2019. During her studies there, Dr. Lewis engaged in outreach projects that demonstrated her commitment to the oral health of children and adults with special needs. Dr. Lewis was accepted into the highly esteemed Albert Schweitzer Fellowship Boston Chapter. As a fellow, she created and implemented an oral health project targeting youth without homes. Overseas in Haiti and Peru, she enjoyed coalescing her passion for service and public health. Dr. Lewis' notable and extensive outreach and leadership at Tufts led to her induction into the prestigious Honos Civicus Society.
In Boston, Dr. Lewis has dedicated her career to treating children and adults with special health care needs. She recently moved to North Carolina.
She enjoys—volunteering, crocheting, quality time with loved ones, traveling,and discovering great restaurants.
We recognize that all of our young patients are unique and deserve to receive dental care that reflects their individual needs. Our experienced and talented dental team is committed to working with you and your child to create a comfortable, stress-free, and rewarding dental experience every time you visit our practice.

"Dr. Ledenyi and his team are friendly, kind, efficient,
and acommodating.
My 2 year old is generally very anxious during doctors visits,
but didn't shed a single tear at Clayton Pediatric Dentistry.
My 5 year old also enjoys our visits there."
August 2019